Sale!
Ticket to the Moon Original Hammock and Double Adjustable Stand Set
Select these compatible products and save money when bought together with the main product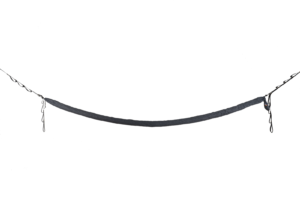 Sleeve for Ticket to the Moon hammocks
Colour Choices


Description
 This works well. We've put together arguably our most comfortable hammock with a stand that will do exactly what you want it to.  By buying the two together as a set you save a few bob.
For you hammock aficionados out there we know you want to be able to adjust the way your hammock hangs so that it may be a little flatter when sleeping or more V shaped if you want to sit up. For this purpose the double adjustable does just that it adjusts, twice, or actually three ways but don't worry about that the point is that you are in control.  What's more this stand will extend up to a huge 3.85m which means it will take nearly any hammock you can throw it it.  Great if you change your hammock for another someday.
The hammock that comes with this is one of our favourites and with the synthetic parachute silk is not only tough but dries quickly so won't rot. At 2m wide it's really generous and big enough for two even if it's only going to be you, a newspaper and a can of beer in it.
Please see individual product listings for details on both these items. Ticket to the Moon Double Hammock,  Double Adjustable Stand
To upgrade to a kingsize hammock with this set, tick the checkbox just above the "Add to Basket" button. Please check that your colour choice in Kingsize is available by looking at the listing in the hammock section here.
Tech Details
Length of stand: 2.95 to 3.85m
Width of stand: 1.25m
Height of stand: 95cm to 1.3m
Weight: 19kg
Capacity: 120kg
Length of hammock when hung: 3m
Width of hammock: 2m
Material: Synthetic parachute silk
Compatible Products
A sunny day……