Sale!
Kingsize Ticket to the Moon Hammock and 3m Handy Stand Set
Select these compatible products and save money when bought together with the main product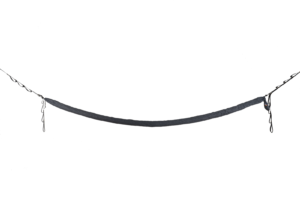 Sleeve for Ticket to the Moon hammocks
Colour Choices


Description
Go large or go home…or whatever the expression is. Anyway, for those of you who want to spread out a bit here's the Kingsize version of Ticket to the Moon's best selling parachute silk hammock. It's a foot wider than the Original so you can use it as a seat and lie across it too.
The hammock:  Made from synthetic parachute silk these hammocks are perfect for our climate. They dry fast so you never find mould or mildew on them. They are fabulously wide at 2.3m so you can really spread out on your own or snuggle up with your chosen one.  The fabric is slightly elasticated which makes it fantastically comfortable. It's machine washable. For a full description on the wonderfulness of this hammock see the listing here.
The stand: This is the replacement for the popular Quick stand. It's most cleverest feature is the speed that it can be assembled. No tools are required, it's just spring loaded buttons and a finger tight bolt for height/length adjustment.  This makes it perfect for a stand that doesn't necessarily live in the garden and just comes out on sunny days or one that gets thrown into the boot of the car when going somewhere nice.
It's a powder coated steel construction and is rated to 120kg. The arms can be adjusted to allow for different heights of hanging the hammock or for putting different hammocks onto it. Please see the Tech Details below for full spec or read the listing here.
Tech Details
Stand:

Length: 2.95m to 3.26m
Height: 94cm to 1.1m
Width: 1.07m
Capacity: 120kg
Weight: 14.5kg
Material: Powder coated steel
Size of box: 1m x 21cm x 21cm

Hammock

Length when hung: approx 3m
Width: 2m
Weight: 600g
Capacity: 200kg
Weatherproof: YES
Machine washable: YES
Kid friendly: YES