Sale!
Kingsize Ticket to the Moon Hammock & Smile Stand
Select these compatible products and save money when bought together with the main product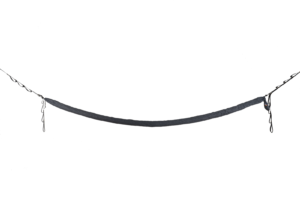 Sleeve for Ticket to the Moon hammocks
Colour Choices


Description
Kingsize hammocks. Dontcha just luv em?
Acres of that fabulous soft parachute silk to roll around in, big enough to invite a friend or just go rogue and lie across the thing altogether.
So with this plus size combo we've paired up two of our best selling products. Everybody loves the Smile stands because they sort of look nice, are pretty strong and are dead simple to assemble. The wood is FSC certified as sustainable, has been treated with wood preservative and has a nice antique stain that makes it look classy. For a full description see the listing here.
The Ticket to the Moon Kingsize hammock is the same length as The Original but is a foot wider.  Made from synthetic parachute silk, it is soft and breathable, drys quickly, packs down small, is machine washable but is HUGE! It's like when you go to hotel in the States and find that the bed is the same size as your average Dublin hotel room. Trust me, you'll love it.
Consider too buying a sleeve as an accessory that will keep the hammock in top condition and stop your hammock stand being blown over in the wind.
Tech Details
Hammock:

Length when hung: approx 3m
Width: 2.3m
Weight: 700g
Capacity: 200kg
Weatherproof: YES
Machine washable: YES
Kid friendly: YES

Stand:

Length: hammocks up to 3.2m
Width: 1.25m
Height:1.45m
Weight: 20kg
Capacity:160kg
Material: Treated Scandinavian spruce, laminate construction.