Sale!
Salsa and Wooden Stand Set
8 in stock
Select these compatible products and save money when bought together with the main product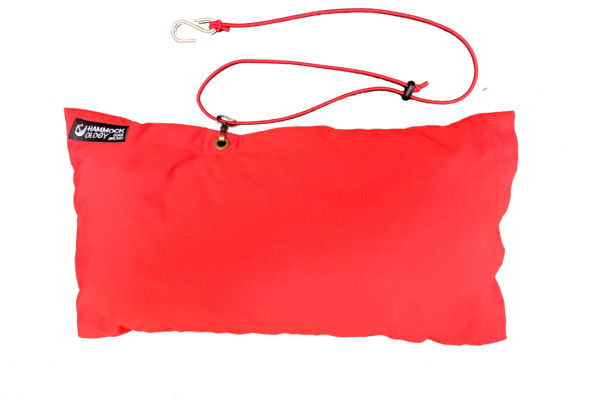 Weatherproof Hammock Pillow
Colour Choices




Description
NEW in 2023
This will cheer you up. a lovely red hammock of a suitable size paired up with one of those nice wooden stands and then just because we're a soft touch there's €40 to be saved by buying the hammock and stand together as a set. Oh yeah, and free delivery too.
A little bit about the stand and the hammock and then have a read of the Tech Details for the nerdy stuff.
This is an outdoor hammock made from a cotton/polyester mix which will dry quickly, not fade so fast and is resistant to rot. But please lads, don't leave it out for the winter, you live in Ireland fer gawds sake.
The hammock is designed as a single occupancy item but it's not mean in size, you can still spread out a bit and lie diagonally and all that stuff. This style of hammock is suitable for kids and people who have a fear of falling as fabric only hammocks are easier to get in and out of and are more stable. But listen to me kids, if you use it as a swing, the stand will eventually find it's tipping point and it's not the fault of the hammock stand.
The stand is made from FSC certified Scandinavian spruce constructed using a lamination process for strength. The metal bits are all galvanised and the wood itself has been treated with preservative. We still strongly recommend that you put it away for the winter, you will be doing it a big favour. Hammocks need a rest too.
Tech Details
The Hammock

Overall length when hung: 3.1m

Lying surface: 2.1m

Width: 1.4m

Weight: 1.4kg

Capacity: 150kg

Material: Weatherproof EllTex, UV resistant 55% recycled cotton/45% polyester

The Stand

Length: 3.57m

Height: 1.31m

Width: 1.04m

Weight: 23kg

Capacity: 150kg

FSC certified Scandinavain spruce, laminated construction, factory treated with preservative. Metal, galvanised.
Compatible Products
Just you.