Lightest Pro – Camping Hammock
€120.00
Select these compatible products and save money when bought together with the main product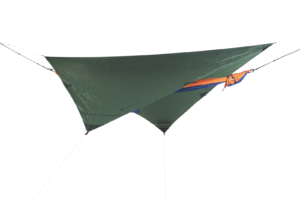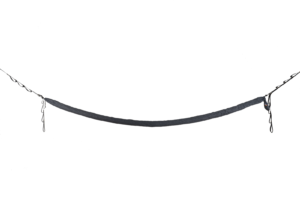 Sleeve for Ticket to the Moon hammocks
Colour Choices


Description
This is a state of the art hammock fresh out of the R&R department of Ticket to the Moon. Known for their lightweight, high quality parachute silk hammocks they have taken the challenge to create a innovative camping hammock pushing at the technical limits of what is currently available for serious hammock campers.
Let's get into the details:
Keeping the weight down is a primary objective but a hammock that is too small is not comfortable to sleep in.  Despite weighing just 550g it is a full size hammock measuring 3.1m x 1.4m.
A bug net is invaluable when sleeping in some areas but often you just want to chill in the hammock so unlike most camping hammocks with integrated bug nets, this one is fully removable. The system with zips also allows very easy access. No having to crawl inside, just get in as usual. The bug net is suitable for protection against insects smaller than mosquitos and with 200 holes per square cm it's midgy proof. Ha!
The ridgeline organiser is brilliant. Stick your phone, cash, keys, penknife, torch etc in here to have easy access without them being in the way.
External loops on the hammock allow for attaching gear, guiding your underquilt for a better fit or as tie outs to stabilise the hammock in bad weather.
The fabric is a high quality ripstop nylon, breathable and very quick drying.  Certified OEKO-TEX standard 100 which basically means it is skin friendly.
Tech Details
Material : 20D Rypstop Nylon
Weight : 550g
Max. Load : 100kg
Length : 325cm (Carabiner to Carabiner)
Width : 140cm
Carabiner 6kN for lightweight and safe set-up