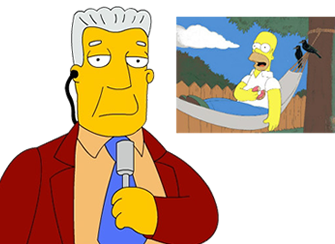 Winter. Doncha just hate it? All roaring log fires, oversized knitted cardigans and muddy labradors, pah! Give me an unseasonal heatwave and a hammock in the shade to make me happy.
Anyway, not much we can do about it so unless you're lucky enough to be jetting off out foreign somewhere (if so check out the world's lightest travel hammock here) then we'll just have to tough it out….but not so fast amigos, maybe we can get a bit of hammock time whilst the rain lashes the gaff and the garden frosts over. Carry on reading for some wintertime hammock solutions…
Starting with the glaringly obvious, you're going to want to put your hammock up indoors, no amount of Helly Handsome jackets and electric socks are going to make hanging out in January a pleasant experience. Now, most of us are going to struggle to fit a 3 metre long hammock into the sitting room, although if you can then DO IT it's brilliant. For a quick how to install hammock hooks into walls video check this one out from our YouTube channel, using a corner means less space, less extension rope and the hooks can just live there waiting for your hammock.
That's all very well but still not practical for everyone, so let's look at the most popular option for indoor hammocking, a hanging chair, and we've got lot's of them along with all the gear for hanging the contraption. A hanging chair will take up a fraction of the space of a hammock and hangs just from one overhead point, could be a freestanding frame but better just a hook in the ceiling which is neater and cheaper.
So which one to go for? For some of you it's going to be all about the look, you're not going to want some aluminium and orange nylon futuristic adult entertainment swing clashing with your Laura Ashley. For you,it'll be the classy round wooden and unbleached cotton Globo that appeals or maybe the classic and affordable Basic Hanging Chair in Organic Cotton. However, if it's all about comfort, then we have an absolute treat for you. You need to consider the Colombian Sunday Hanging Chair. It comes in two sizes Comfort and Kingsize and what we love about these chairs is the length of the lying surface. Most hanging chairs are designed so that you sit on them as you would a normal chair with your legs hanging down. These beauties have so much fabric that you can get you feet up properly which is wonderful. Choose the Kingsize if you're average height or more. They come in a range of colours and brilliantly, are weatherproof so you can move them outside once the summer comes around again…. ah summer, sigh.