Organic Cotton Single Hammock
€75.00
Select these compatible products and save money when bought together with the main product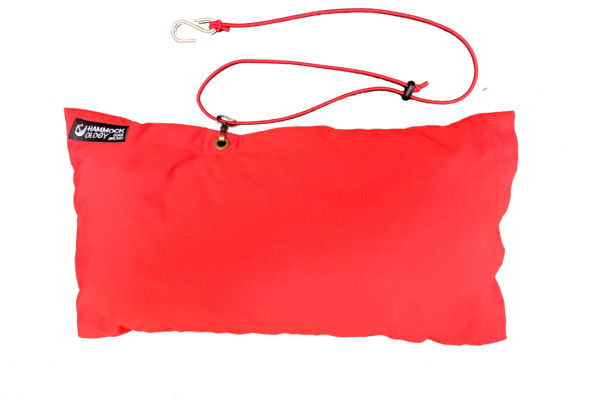 Weatherproof Hammock Pillow
Colour Choices




Description
NEW in 2023
What a nice hammock and in such lovely colours too.  From our premium range of products comes this classically styled fabric hammock suitable for you on your own and nobody else.
This hammock is 100% organic cotton, grown without the use of chemical fertilizers, pesticides and defoliants.  The organic seal of the internationally recognized Global Organic Textile Standard (GOTS) guarantees a strict environmental and social criteria throughout the entire manufacturing process and value chain.  Certified by Ecocert Greenlife#152029
Now, being a cotton hammock has advantages and disadvantages, cotton is soft to the touch and really quite strong and it dries well enough, a bit like a pair of jeans. So it is suitable for outdoor use but naturally do not leave it out all year and frankly once we hit the autumn and maybe the hammock won't dry out fully then it really is time to take it in.  Lads, the better you look after these things, the longer they will last. Ireland, remember?
When we say it is one of our premium range, what we're talking about is not just the lush organic cotton. Look closely and you will see the more than average number of suspension strings (76 if you bother to count them) which gives a really even weight distribution and hence more comfort and strength. Also, check out the hand tied open loops at the ends of the hammock. These are absolutely the best we have seen from any hammock company. Real quality.
They come beautifully packaged as well so for a gift it really feels like you are giving something special. And you are.
They are compatible with a range of our stands and several different ways of hanging from trees or walls.
Tech Details
Length: 3m
Width: 1.4m
Capacity: 120kg
Weatherproof: Within reason.
Machine Washable: YES
Kid Friendly: YES
Compatible Products
Stands:
Handy Stand 3m
Double adjustable stand
Compact A frame
Half a hammock stand (add carabiner)
Fixings:
The Complete Fixing Kit
Nautical rope with Carabiners Heavy Duty Wall Plate
Single Screw Hook
Wall Plate Hooks
Moonstraps
Smart Rope