Organic Cotton Double Hammock
€129.00 – €169.00
Select these compatible products and save money when bought together with the main product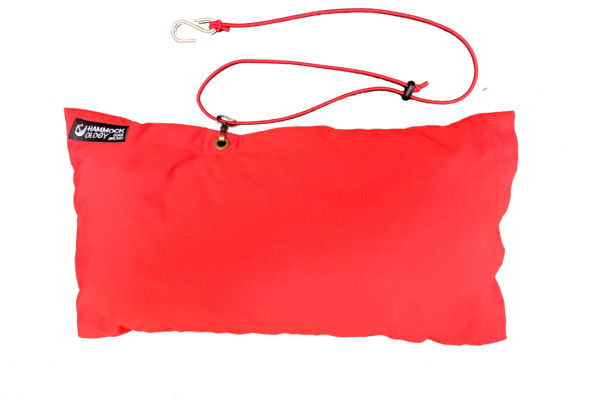 Weatherproof Hammock Pillow
Colour Choices




Description
NEW IN 2023
Truly a hammock for the hammock aficionado, a fair bit of knowhow has gone into the creation of this classic hammock. It's the details that make the difference and the outcome is a very well proportioned and therefore comfortable hammock that naturally hangs well and is obviously made to last. Let's look at those details…
Firstly, the cloth is 100% organic cotton, GOTS certified with a fabric density of 278g/m for strength and durability.  It has more suspension strings than most hammocks (84 since you ask) which spreads the load more evenly and results in better strength and comfort due to the even weight distribution.
The size of the hammock is important, so it is a double hammock and perfectly able to fit two adults but really it's when you are on your own your realise how well proportioned it is. Who wouldn't want a double bed to themselves?
The whole hammock is made in Colombia by true artisans who really know their craft, have a look at the knotwork on the open loops at the ends, superbly finished and much more durable than you normally see. The edges are reinforced to prevent fraying.
A word on cotton hammocks in Ireland. Cotton is a fantastically durable natural fabric and is fine being outdoors in the summer, however, don't be tempted to leave it out when the weather has changed for the year, the autumn can be damp and these hammocks need to dry out so take a second to unclip it and you will greatly extend it's life.
They come beautifully packaged as well so for a gift it really feels like you are giving something special. And you are.
They are compatible with a range of our stands and several different ways of hanging from trees or walls.
Tech Details
Length: 3.5m
Hangs nicely at 3.1m
Width: 1.6m
Lying surface: 2.3m
Capacity: 160kg
Weatherproof: Within reason
Machine Washable: YES
Kid Friendly: YES
Material: 100% certified organic cotton
Made in Colombia
Compatible Products
Stands:
Smile
Handy Stand 3.5m
Double adjustable stand
Compact A frame
Half a hammock stand (add carabiner)
Fixings:
The Complete Fixing Kit
Nautical rope with Carabiners Heavy Duty Wall Plate
Single Screw Hook
Wall Plate Hooks
Moonstraps
Smart Rope