Ticket to the Moon Parachute Kingsize Hammock
€75.00
Select these compatible products and save money when bought together with the main product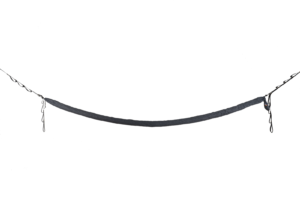 Sleeve for Ticket to the Moon hammocks
Colour Choices


Description
If you know a thing or two about hanging around in hammocks you're going to appreciate this one. Absolutely nothing to do with a packet of fags these kingsize parachute silk hammocks are one of our favourite products on this website and is the one we are currently using for ourselves.
The same length as the other Ticket to the Moon hammocks (about 3m) it is so wide at 2.3m (nearly 8 feet) that no only can you pile the whole family in there you can use it like our Mexican friends use their hammocks and go against the grain, that is, lie across the hammock.  It's brilliant and once you've tried it you won't want anything else.
The hammock is made from synthetic parachute silk fabric, which is extremely gentle hypoallergenic material that is skin-friendly for children and adults.   It also means that you won't find mould or mildew spots on these hammocks and you're less likely to be getting into a damp hammock. It has a unique S hook hanging system,  all you need is rope to get started. The rope fixing kit which makes hanging these hammocks so simple sells for €12. 
Tech Details
Length when hung: approx 3m
Width: 2.3m
Weight: 700g
Capacity: 200kg
Weatherproof: YES
Machine washable: YES
Kid friendly: YES