Ticket to the Moon Parachute Original Hammock
€65.00
Select these compatible products and save money when bought together with the main product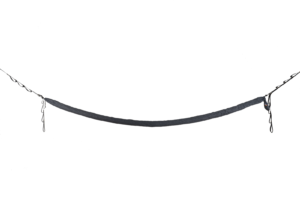 Sleeve for Ticket to the Moon hammocks
Colour Choices


Description
 The original hammock is big enough for two adults but most people love it because they can really stretch out on their own.
The hammock is made from synthetic parachute silk fabric, which is extremely gentle hypoallergenic material that is skin-friendly for children and adults.   It also means that you won't find mould or mildew spots on these hammocks and you're less likely to be getting into a damp hammock. It has a unique S hook hanging system,  all you need is rope or Moonstraps to get started.
The hammock set up is quick and simple with the Express bag.
Weighing only 600g means that these are super hammocks to take on holiday or just for a day out.
Tech Details
Length when hung: approx 3m
Width: 2m
Weight: 600g
Capacity: 200kg
Weatherproof: YES
Machine washable: YES
Kid friendly: YES